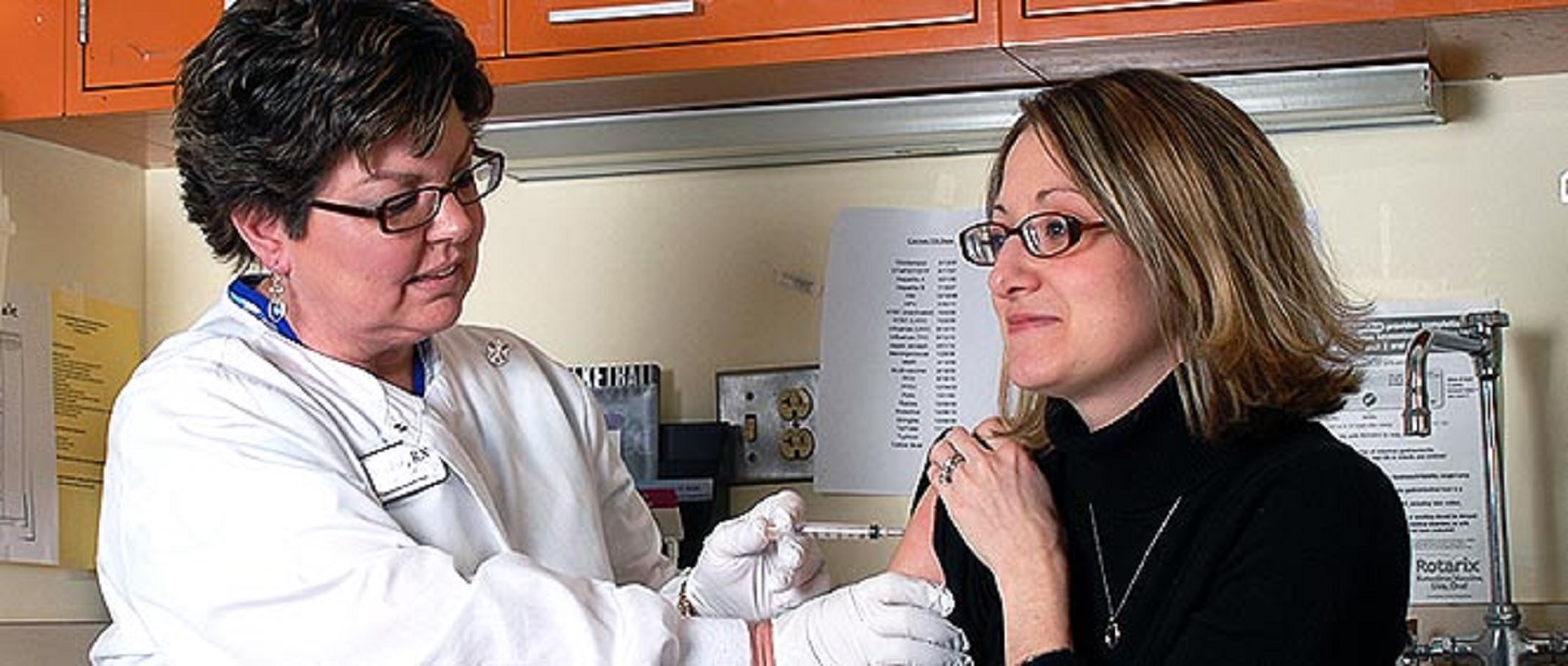 Who needs flu vaccine?
Everyone, Every Year!
Influenza is a virus infection that spreads from person to person through coughing and sneezing. Even healthy people can get the flu, and it can be serious. That's why everyone age 6 months and older should get a flu vaccine.
This season, protect yourself — and those around you — by getting a flu vaccine.
Remember, Don't Let the FLU SIDELINE You!
The Kanawha-Charleston Health Department Flu Vaccination Clinics starts in late August.
On-site Flu Shot Clinics
The Kanawha-Charleston Health Department also offers on-site clinics for businesses and other organizations. If you would like to have KCHD come to your organization and provide flu immunizations, contact Juanita Whittaker at 304-348-8080 or e-mail clinic@kchdwv.org.